"This heated jacket is the perfect solution for being able to stay out in the stand longer and not having to come in because you're cold." Jennifer P.
Regular price
$ 119.99 USD
Regular price
$ 200.00 USD
Sale price
$ 119.99 USD
Unit price
per
Sale
Sold out



STAY OUT LONGER & HUNT MORE THIS HUNTING SEASON!
Heats up in less than 30 seconds
7 heating zones to heat up the most sensitive areas - arms, back, and front
Up to 8h working time
Prevents sweating and dehydration due to wearing too many layers of clothing
Waterproof and windproof
Unisex
Size Chart

Choose your size according to the following table. If you hesitate between two sizes, choose the larger one:

| | |
| --- | --- |
| Size | Chest (inches) |
| S | 40-42 |
| M | 42-43.5 |
| L | 43.5-45.5 |
| XL | 45-47 |
| 2XL | 48-50 |
| 3XL | 50-52.5 |


*Measurements in inches
Features

Precision Heat Distribution: 7 heating zones strategically placed to warm your arms, back, and core - the most vital areas for hunters.
Adaptive Heat Control: 3 heating modes (low, medium, and high) to adapt to changing hunting conditions.
Long-Lasting Heat: With our 10,000mAh battery, enjoy up to 8 hours on low, 5 hours on medium, and 3 hours on high, ensuring you stay warm throughout your hunting trip.
Weatherproof Performance: Crafted from windproof and waterproof lightweight polyester, enabling you to hunt comfortably in all weather conditions.
Scent-Masking Ventilation: Back zipper air vents keep you comfortable and hidden from deer by reducing sweat and scent.
Secure Your Essentials: Equipped with 5 zippered pockets for stashing your hunting gear and valuables, keeping them easily accessible while in the field.
Return & Warranty Policies

We offer a risk-free 30-day money-back guarantee.
We provide a warranty for defects in materials and workmanship for a period of one year from the date of purchase.
Free Shipping

We offer free tracked shipping for all orders in the US.
We know a quick delivery is important to you, and we are working hard to achieve that. But please be patient, all orders are normally shipped out within 72 hours and will take approximately 8-12 working days to arrive from shipment.
View full details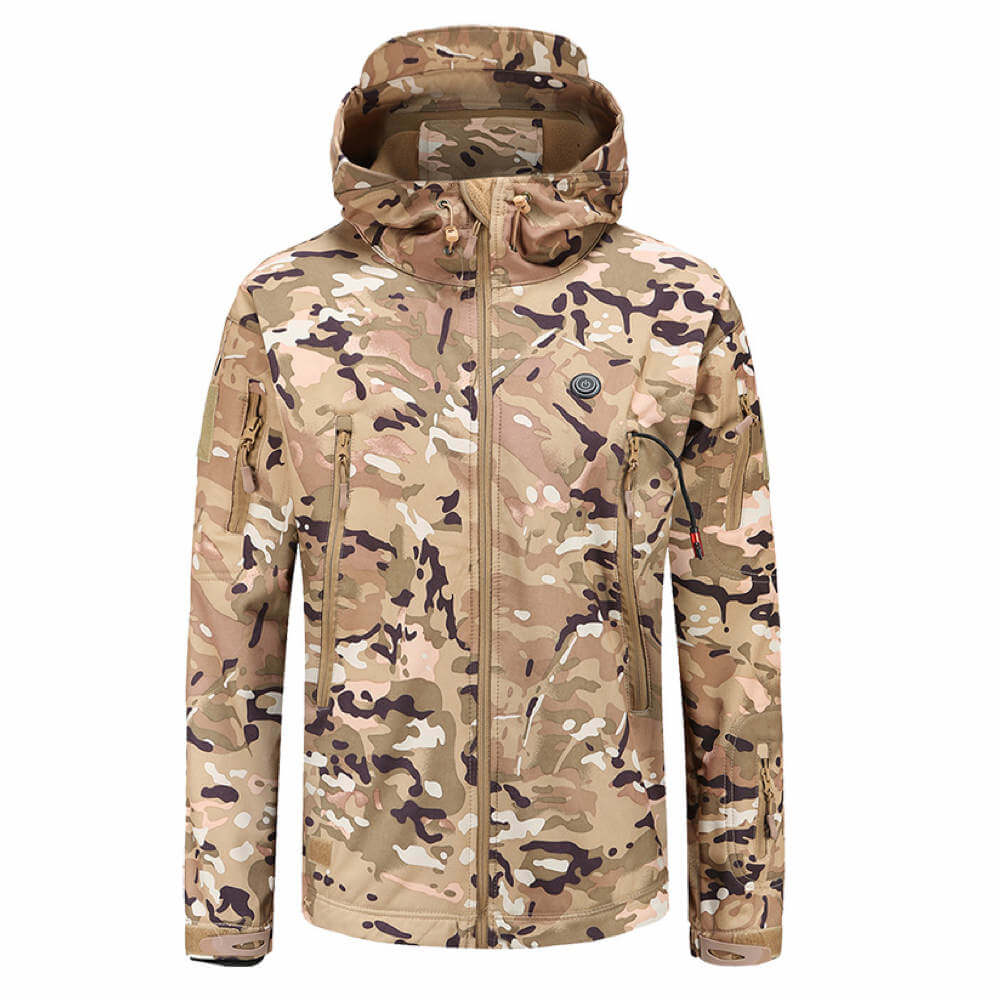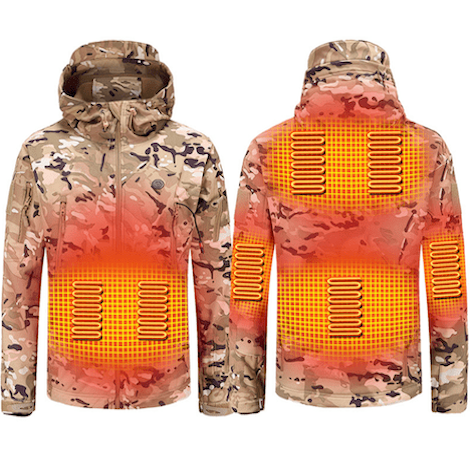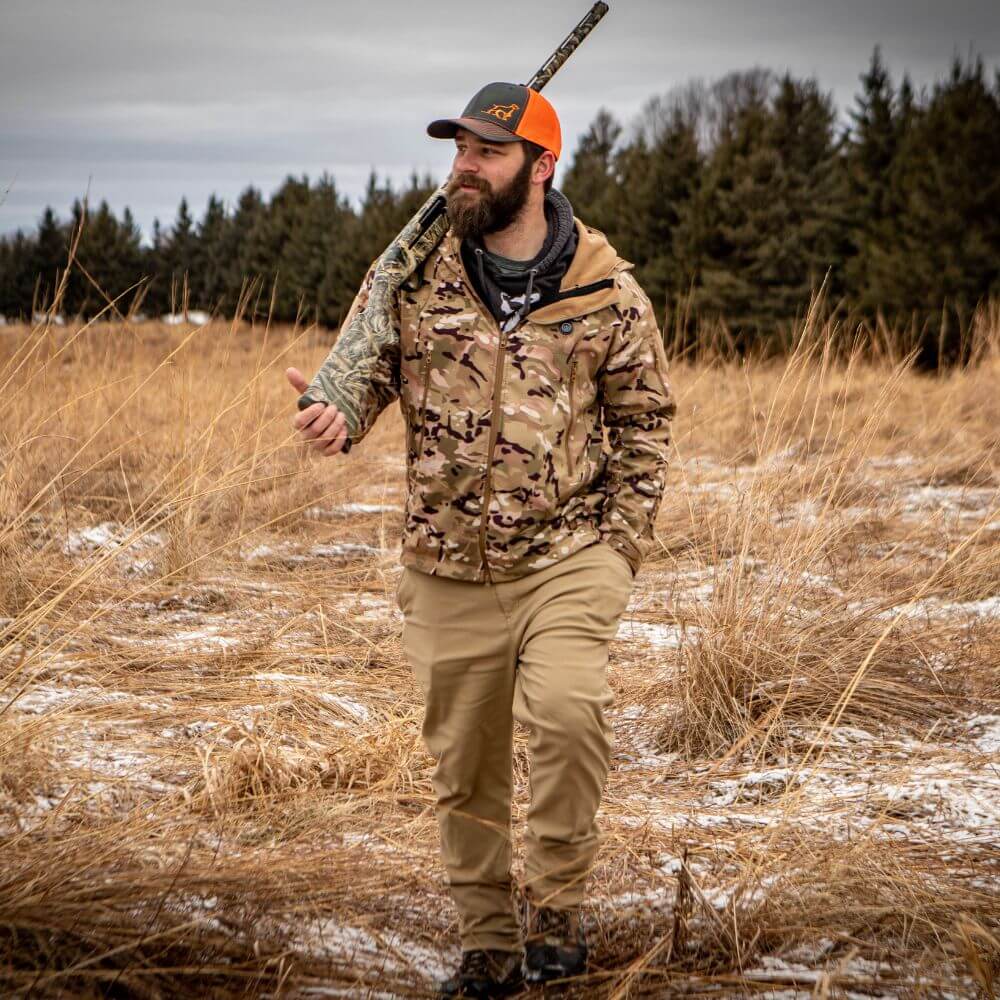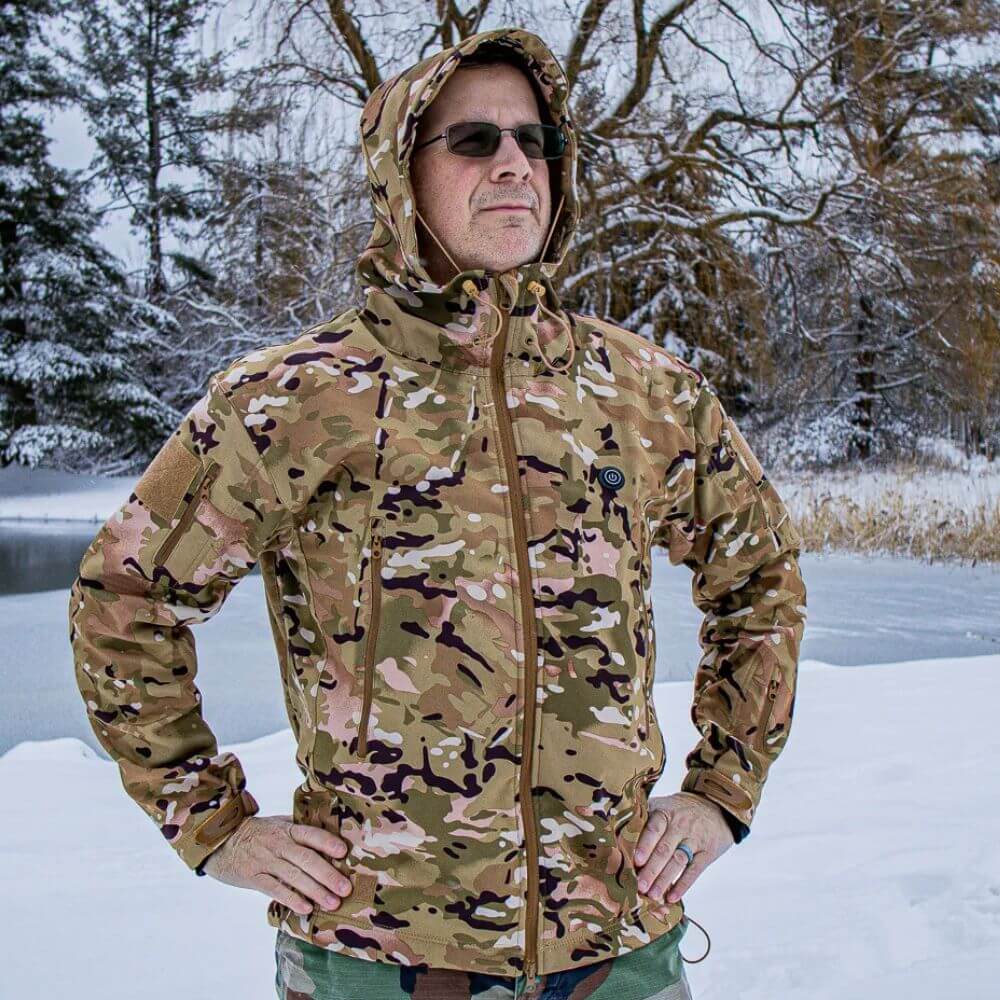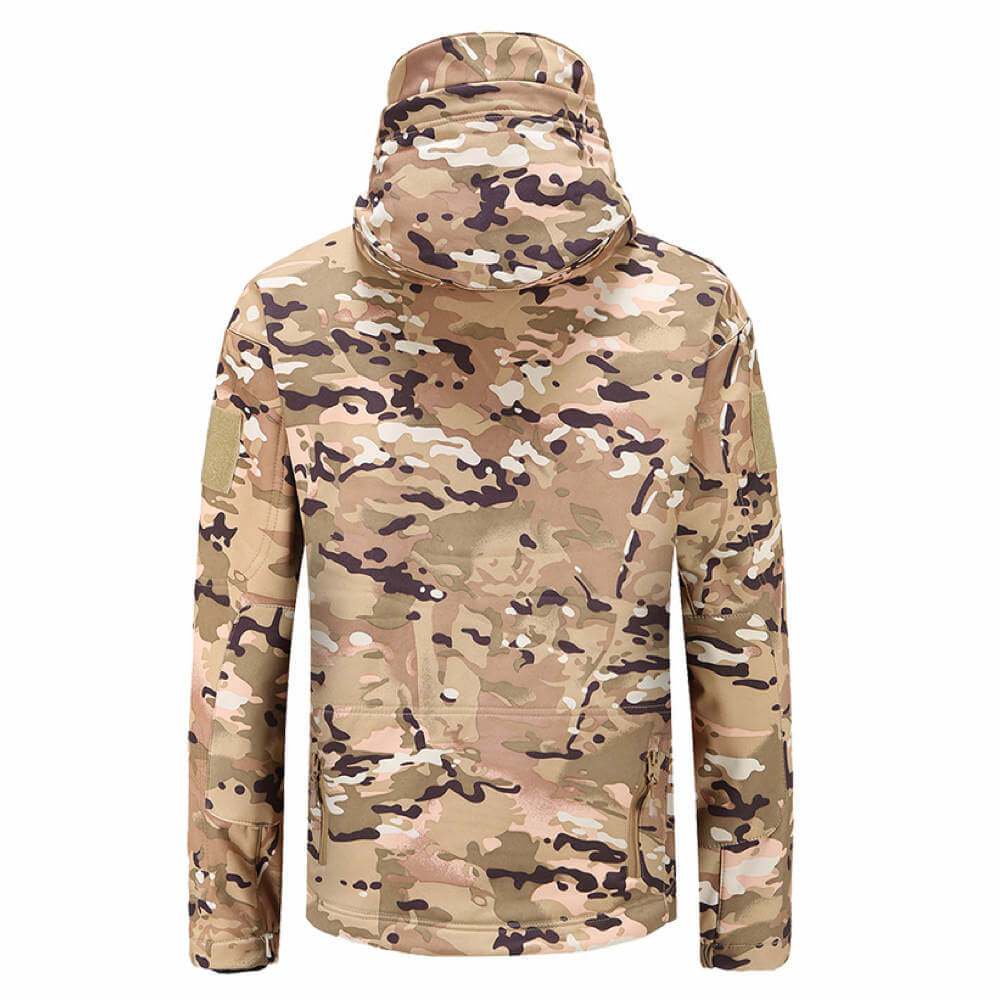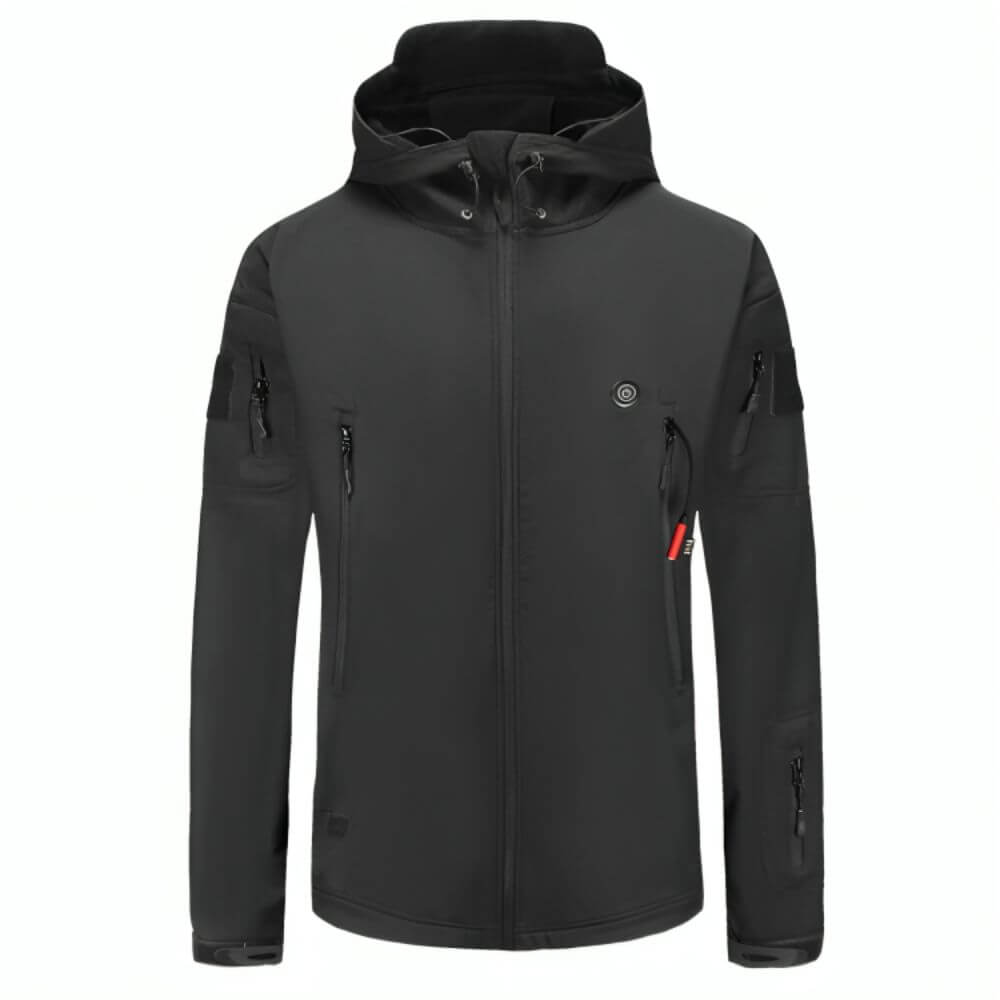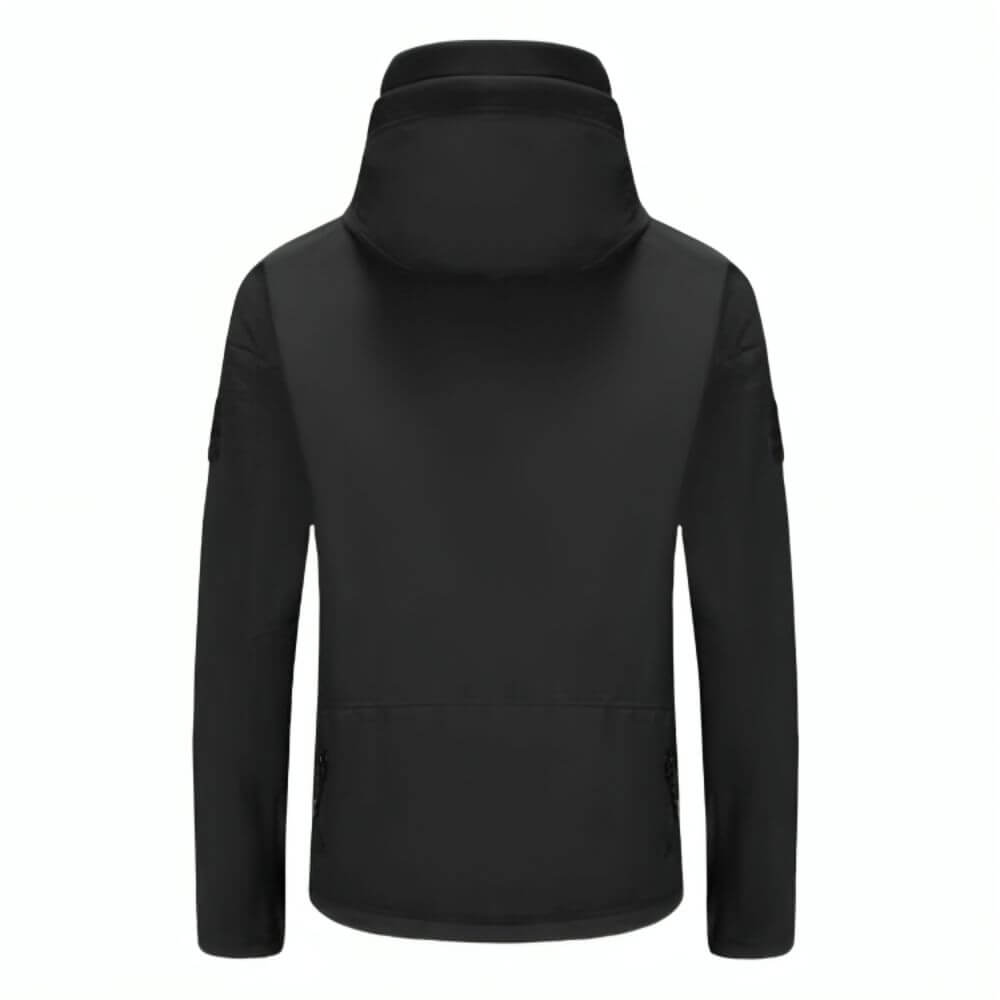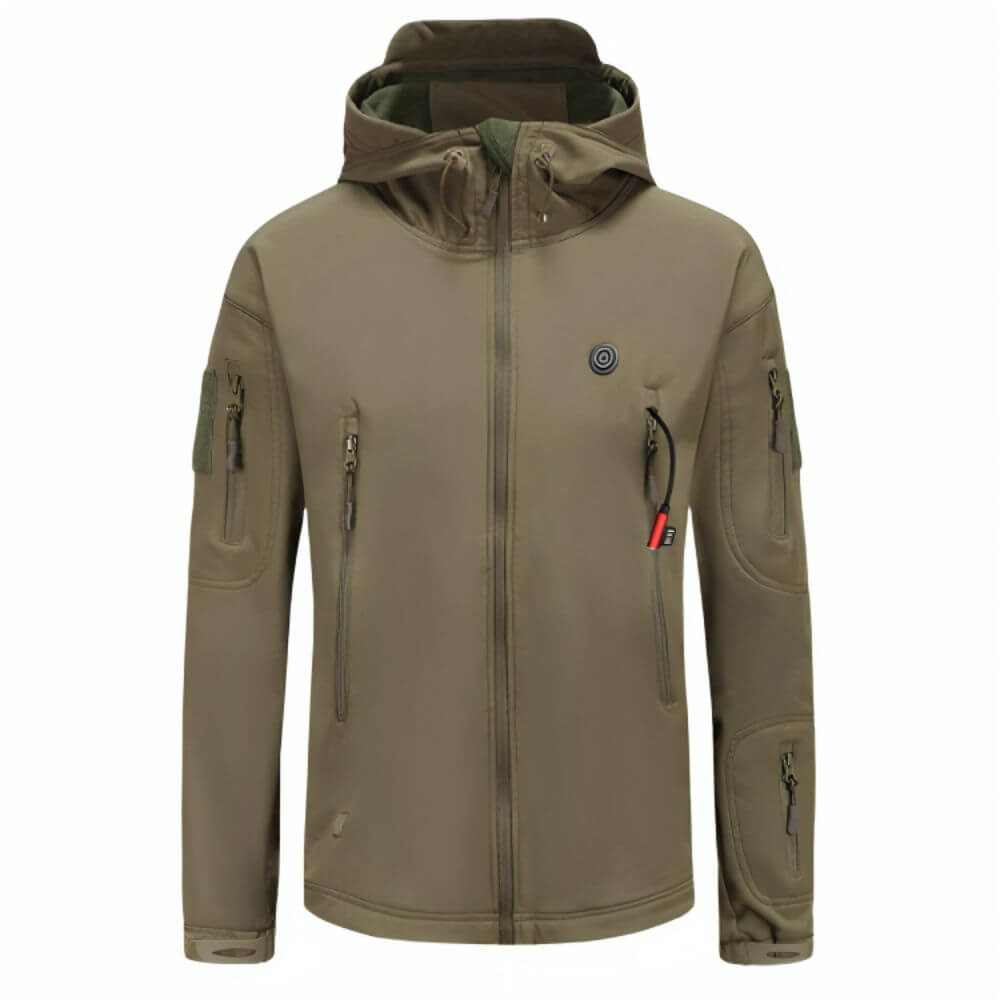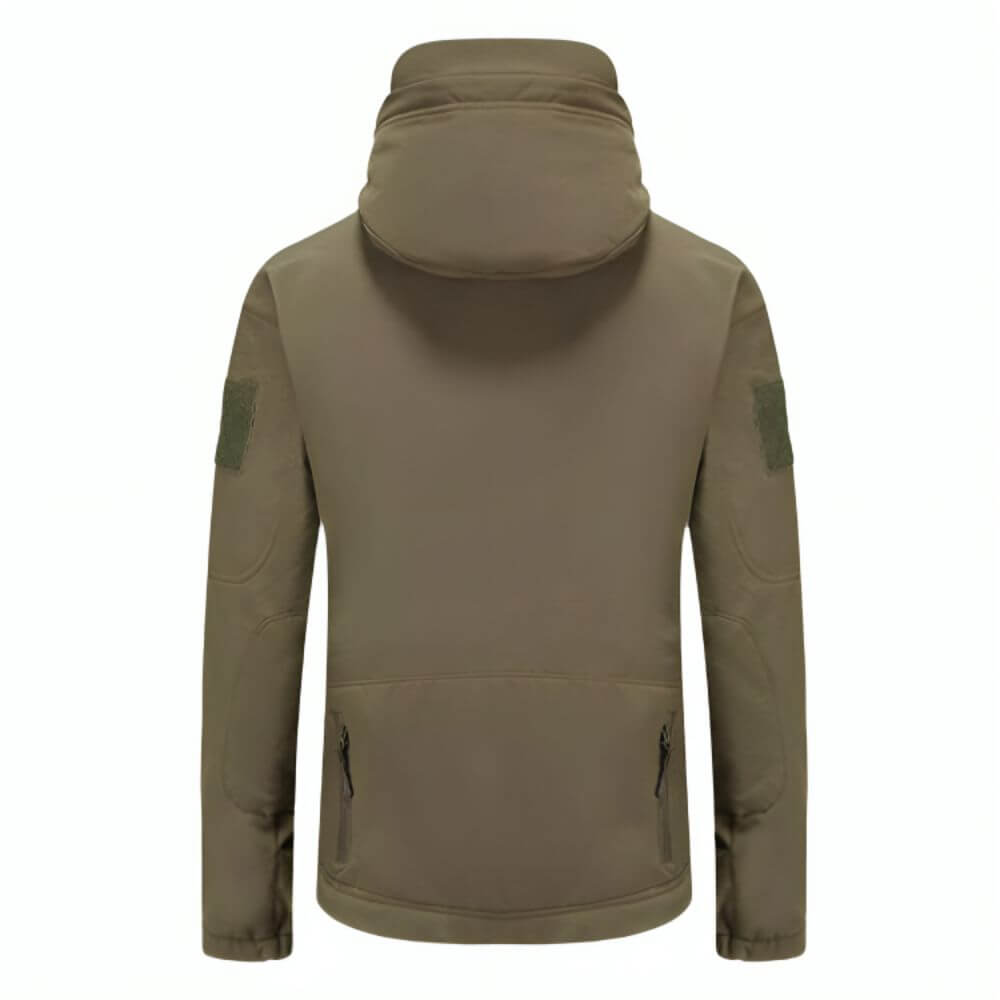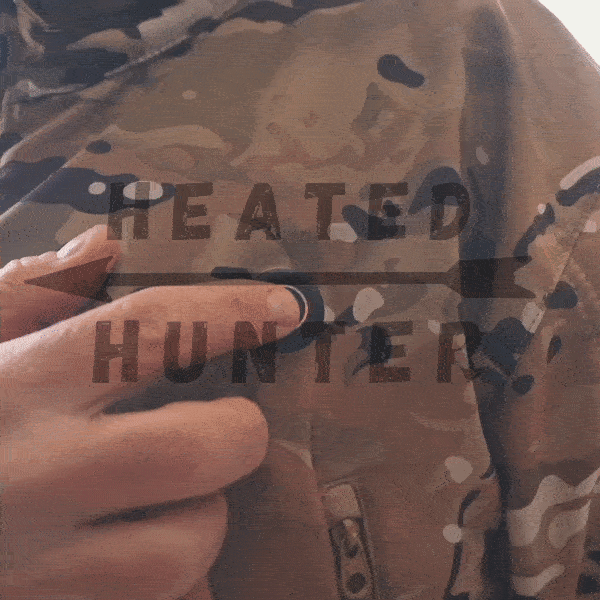 HOW TO USE?
The GoHuntShell is very easy to use:

Step 1: Plug in the battery. The vest has a built-in USB port to connect a power bank.

Step 2: Turn it on. Long press the power switch for 3 seconds to turn on the heat.

Step 3: Select the heating mode: red light (113ºF / 45ºC), white light (95ºF / 35ºC), blue light (77ºF / 25ºC).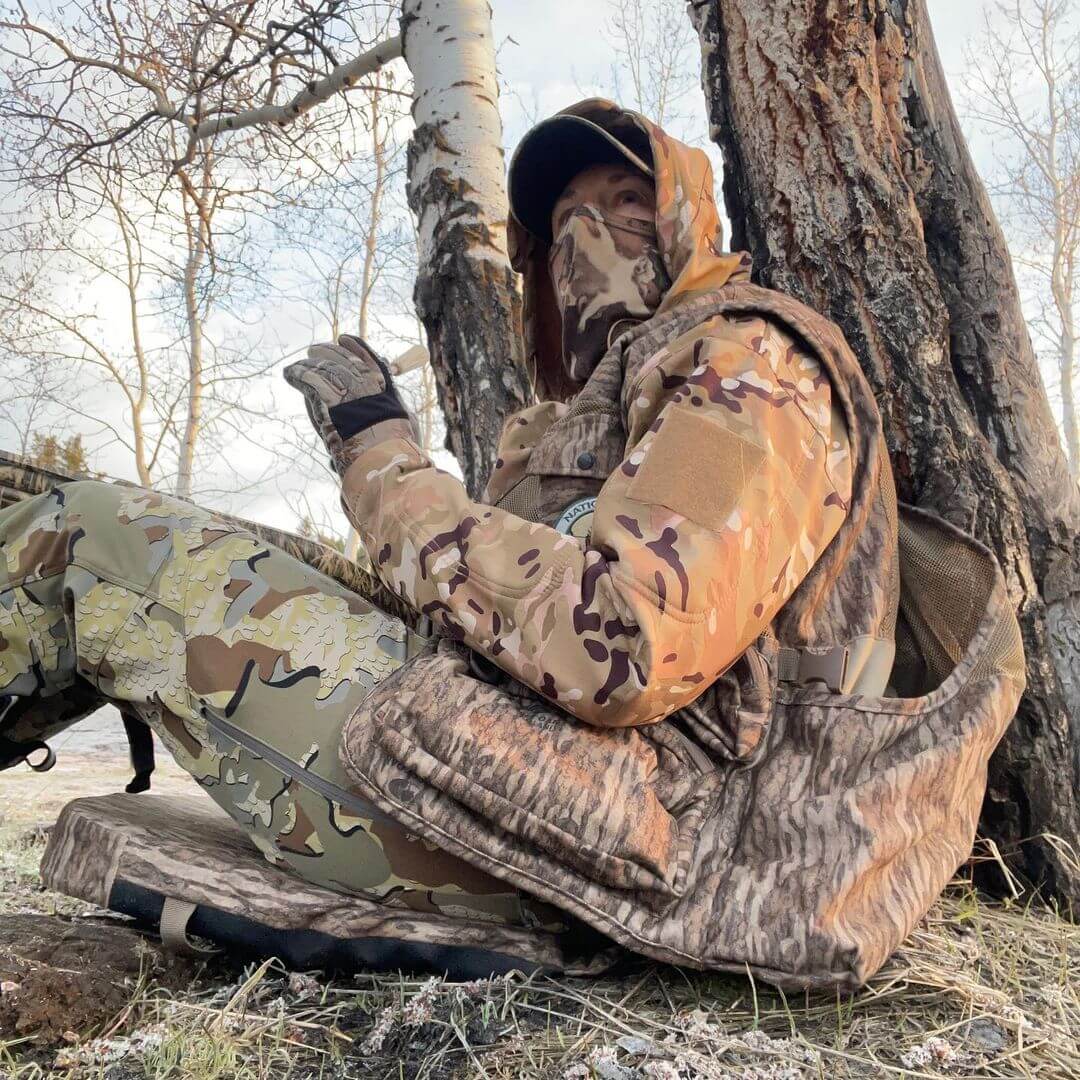 STAY WARM WHILE WAITING FOR HOURS IN COLD WEATHER
The main issue with staying warm when hunting is the sitting or standing still aspect of the activity.
You will see more deer if you are warm enough not to fidget.
With our GoHuntShell™ you'll never freeze again, it warms up in seconds, so you can focus on what you love: hunting!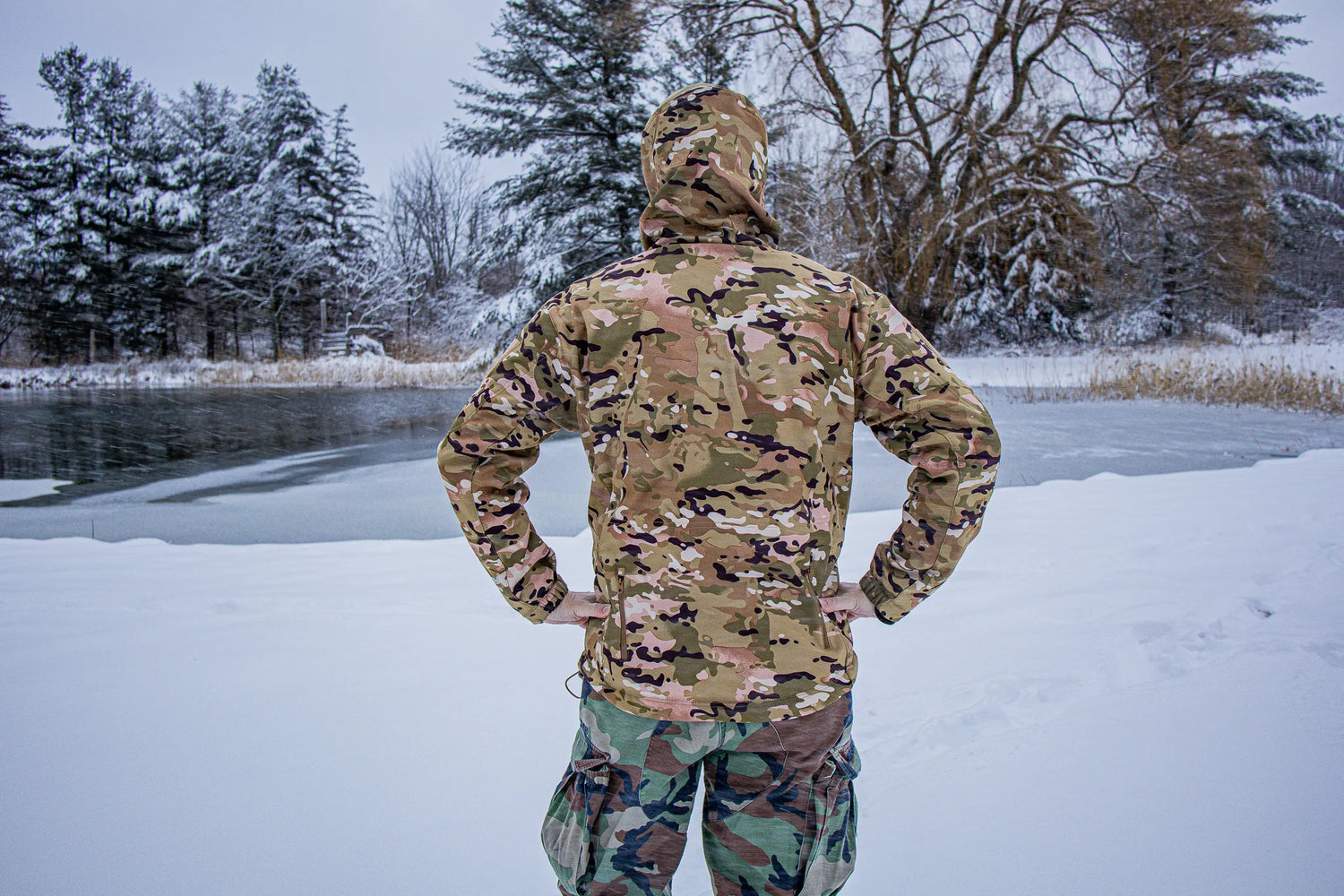 NO MORE BULKY LAYERS
Many hunters carry layers and layers of clothes when they hunt.
The problem is that there is a limit to how many clothes you can wear and still shoot accurately.
Moreover, wearing too many layers will lead to sweating, making it easier for the deer to smell you.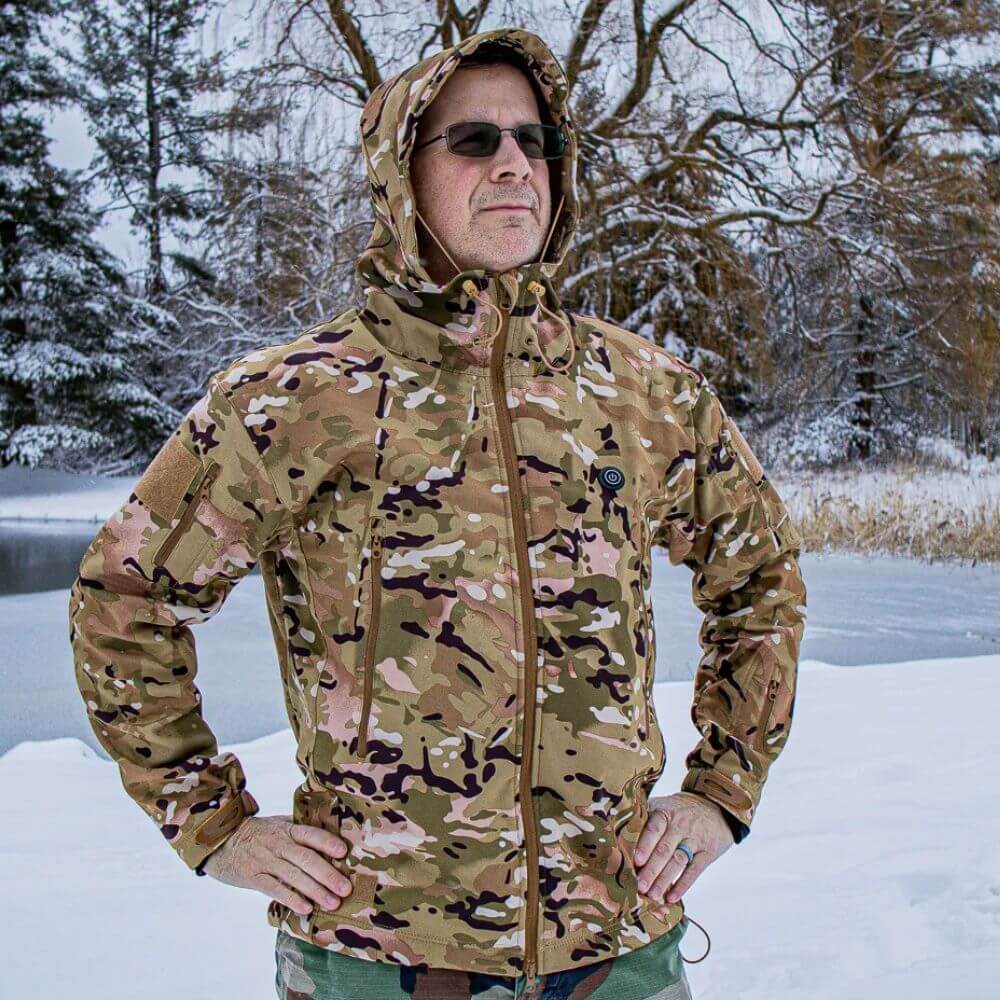 INSTANT HEAT WHEN YOU MOST NEED IT
Annually, 1,500 Americans fall victim to hypothermia, with hunters facing elevated risks due to extended outdoor exposure.
In the unpredictable wild, our GoHuntShell™ acts as a vital safeguard, providing instant warmth during biting colds or sudden snowstorms.
It's not just a luxury; it's your lifeline against hypothermia and frostbite, ensuring you hunt confidently and securely.
Does it come with a charger and if not what kind of charger do we need
Hey John!
If you buy the 'With Battery' option, you will get a battery to heat up the vest. You can charge the battery with your USB phone charger :)
Can we buy extra batteries and how long to recharge batteries
Yep you can :) Approximately 4 hours (it depends on your charger).
Battery life
Is battery rechargeable. Or do you have to keep buying batteries?paul
Hi Paul, thanks for your comment, yes the batteries are rechargeable. If you have other questions, please let us know.
This has been a game changer for me, it has allowed me to stay out longer in this cold weather. When I start to get to that point where I can't take it, I just heat up the jacket.